Roleplay, 2016, single channel 4K video (color, sound), 24'31"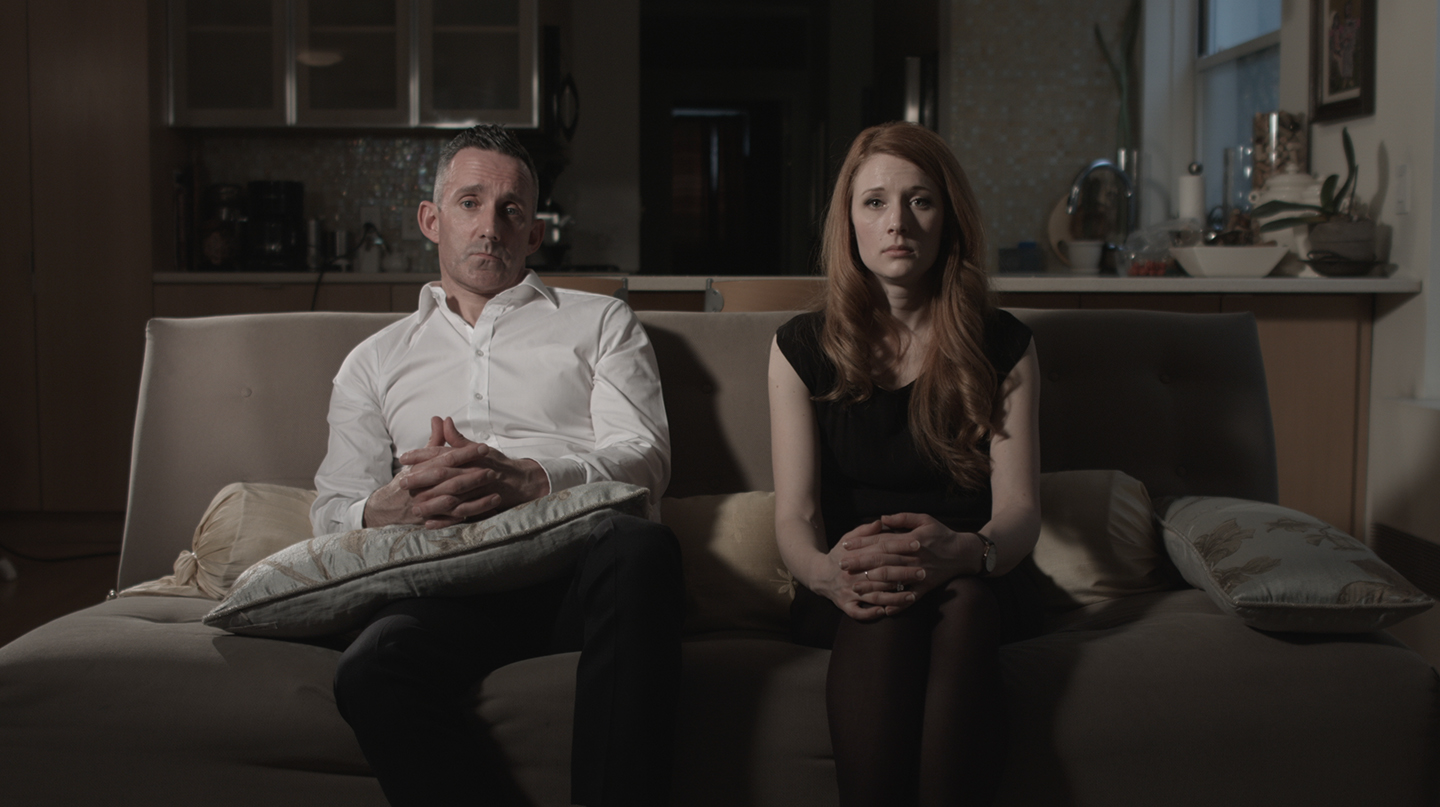 Roleplay, a narrative video work created by Tuo Wang, rings particularly true in our contemporary time of uncertainty. The work highlights that timid question mark trailing behind our assumption – indeed, our collective myth – about the perfect "default": the white American middle class. While various economists continue to debate about the income range required to qualify as middle class, there is a general consensus that however that middle class is defined economically, that class is dwindling in the midst of an ever-increasing gap between the upper and lower classes. The widening gap between economic classes, the fluidity of national borders through heightened connectivity on the web, and shifting of so-called national values through social movements – all contribute to the glaring fact that the idea of the American middle class is a collective fiction.

Collective fiction requires living people to complete it. Through Roleplay, Wang asks, "what happens when no one understands what the subject of that fiction actually means because they have never experienced it?" They will reach back into both the historical archives of literature and art as well as their own lived experiences to help complete that fiction. When people use both their historical imaginations and real experiences to complete their image of a subject, history and the present shape each other, leading to a newly iterated repetition of history.
-Candy Koh

Roleplay is a short film to explore how we define artificial concepts such as "class" and "marriage" through a manipulation of performing in an improvisational situation. The film consists of multiple layers of narrative of different spaces intertwined: a therapy session of a seemed perfect middle class couple, and their separate rapidly into dramatic monologue of stream of consciousness in each private space. In fact, this "perfect middle class couple" is two still struggling actors for the first time met each other in a rented apartment. They were required to answer routine questions of couple psychotherapy,by which means to construct a "perfect middle class marriage" mediating a dispute between each other. The pierced monologues are their first person replay on a typical American noir romance film Postman always rings twice (1981). The similarity of structures and the contrast of content on different narratives, and the capacity to reveal and rhetoric of performing under various dramatic situations question the truthfulness and substantiality of artificial concepts.